| ANTROPObiologia, ANTROPOgenetika, PaleoANTROPOlogia | |
| --- | --- |
Publication de / publicación de / pubblicazioni di
GRANDI (GRoupement d'ANthropologie DIdactique)
En collaboration avec le
---
Incluída en:
COPAC - National, Academic and Specialist Library Catalogue (UK)
DIALNET - Difusión de Alertas en la Red
DOAJ -Directory of Open Access Journals
EBSCO - Fuente Académica Premier
Google Scholar
Index Copernicus
ISOC-CSIC - Bases de datos Bibliográficas del CSIC
LATINDEX - Directorio
MIAR - Matriu d'Informació per a l'Avaluació de Revistes
REBIUN - Catálogo colectivo de la Red de Bibliotecas Universitarias (España)
SUDOC - Le catalogue du Système Universitaire de Documentation (France)
ULRICH'S - The Global Source for Periodicals
ZDB - Zeitschriftendatenbank (Deutschland)
---
Editeurs / editores / editori

Charles Susanne
Université Libre de Bruxelles, Belgique

Esther Rebato
Universidad del País Vasco, España

Emma Rabino Massa
Università degli Studi di Torino, Italia

José A. Peña
Universidad del País Vasco, España
Editeur technique / editor técnico / editore tecnico:
José A. Peña
Universidad del País Vasco, España
Comité scientifique / comité científico / comitato scientifico / editorial board

Miguel A. Alfonso Sánchez
Universidad del País Vasco, España


M. Pilar Aluja
Universitat Autònoma de Barcelona, España

Abdellatif Baali
Université Cadi Ayyad, Maroc

Eric Crubézy
Laboratoire AMIS UMR 5288 CNRS, France


Eugenia Cunha
Universidade de Coimbra, Portugal

Françoise Demoulin
Universite Paris 7, France


Jean Michel Dugoujon
Université Paul Sabatier, France

Andreas Drusini
Università degli Studi di Padova, Italia


En renovación

Fiorenzo Facchini
Alma Mater Studiorum Università di Bologna, Italia

Vicente Fuster
Universidad Complutense de Madrid, España


En renovación


Antonio Guerci
Università degli Studi di Genova, Italia

Roland Hauspie
Université Libre de Bruxelles, Belgique


Aline Jelenkovic
Universidad del País Vasco, España


Elisabetta Marini
Università degli Studi di Cagliari, Italia

M. Dolores Marrodan
Universidad Complutense de Madrid, España

Cristina Martínez Labarga
Università Tor Vergata, Italia

Pilar Montero
Universidad Autónoma de Madrid, España


Pedro Moral
Universitat de Barcelona, España

Rosine Orban
Institut Royal des Sciences Naturelles de Belgique, Belgique

Cristina Padez
Universidade de Coimbra, Portugal

Prado, Consuelo
Universidad Autónoma de Madrid, España

Françoise Rovillé-Sausse
Muséum National d'Histoire Naturelle, France

Alicia Sanchez-Mazas
Université de Genève, Switzerland

Martine Vercauteren
Université Libre de Bruxelles, Belgique

RENSEIGNEMENTS / INFORMACIÓN / INFORMAZIONE
Charles Susanne: scharles@vub.ac.be
Esther Rebato: esther.rebato@ehu.es
José A. Peña: joseangel.pena@ehu.es

---

(FR) Antropo est une revue électronique dédiée à la diffusion de recherches réalisées sur la diversité biologique de notre espèce. Elle doit réaliser aussi un point de rencontre entre chercheurs de langue latine et publier donc des articles écrits dans une langue d'origine latine. Cette revue sera publiée deux fois par an, en juin et en décembre

(ES) Antropo es una revista electrónica dedicada a la difusión de investigaciones realizadas sobre la diversidad biológica de nuestra especie y trata de ser un punto de encuentro entre aquellos investigadores de lengua latina y publicar, en consecuencia, artículos en estas lenguas. La revista será publicada dos veces por año, en junio y en diciembre.

(IT) Antropo è una rivista elettronica dedicata alla diffusione delle ricerche realizzate sulla biologia della nostra specie. Essa deve porsi anche come punto di incontro tra ricercatori di lingua latina e pubblicare, quindi, articoli scritti in una lingua di origine latina. Uscirà due volte all'anno, in giugno e in dicembre.
(EN) Antropo is an electronic journal dedicated to the diffusion of investigations realized on the biological diversity of humankind and it tries to be a point of meeting between those investigators of Latin languages and to publish, consequently, articles in these languages. The magazine will be published two times for year, in June and in December.
Antropo es una revista electrónica internacional de carácter semestral
editada en la Universidad del País Vasco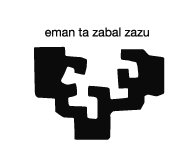 Universidad del País Vasco
Euskal Herriko Unibertsitatea
The University of the Basque Country


Dirección postal / Corrispondenza / Correspondance:
Jose A. Peña
Dpto. Genética, Antropología Física y Fisiología Animal
Fac. Ciencia y Tecnología.
Universidad del País Vasco
Apartado 644 - 48080 Bilbao
SPAIN

Tel:
+34 (9)46 012 600

Fax:
+34 (9)44 648 500
E-mail:
joseangel.pena@ehu.es

Depósito legal:
Bi-1890-01

ISSN 1578-2603

Copyright @ 2001-2013 Universidad del País Vasco (UPV/EHU)
La publicación de un artículo en Antropo no implica la cesión de los derechos de copia por parte de sus autores. En todo caso, al enviar un manuscrito usted está autorizando a la revista para la publicación del mismo. Antropo exige la cita de la fuente original en caso de realizarse una reimpresión -total o parcial- del texto, ya sea en su idioma original o en una versión traducida. Además, la revista permite a los autores reutilizar su fichero para depositarlo en su web o repositorio institucional, sin ánimo de lucro y mencionando la fuente original.